The Rough Rider Tactical Rescue knife is more than a knife, it's a great knife/multi-tool for law enforcement, fire and rescue personnel, and just about anyone who needs a cutting tool in an emergency situation.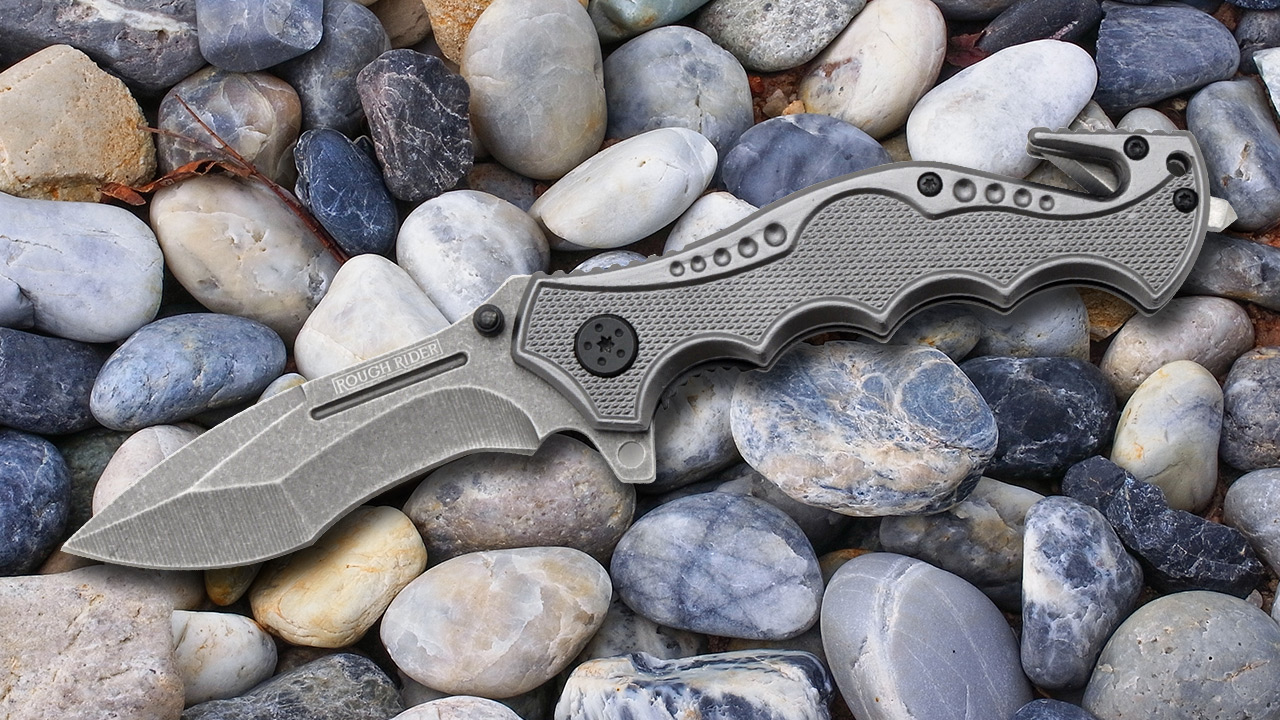 This knife is lightweight (a little less than 9 ounces) and easy to carry. It features textured anodized aluminum handles that are easy to grip and even easier to clean. At 4 5/8" closed, this knife slips easily into a pocket, and the pocket clip keeps it there. The 3 1/8" heavily modified clip point blade is more than enough blade to get the job done, and the liner lock keeps the blade locked into place when you really need it.
The Rough Rider Tactical Rescue knife also features finger grooves (for grip), a thumb stud for one-hand opening, a seat belt cutter, a glass-breaker,an oxygen tank key, and a lanyard hole.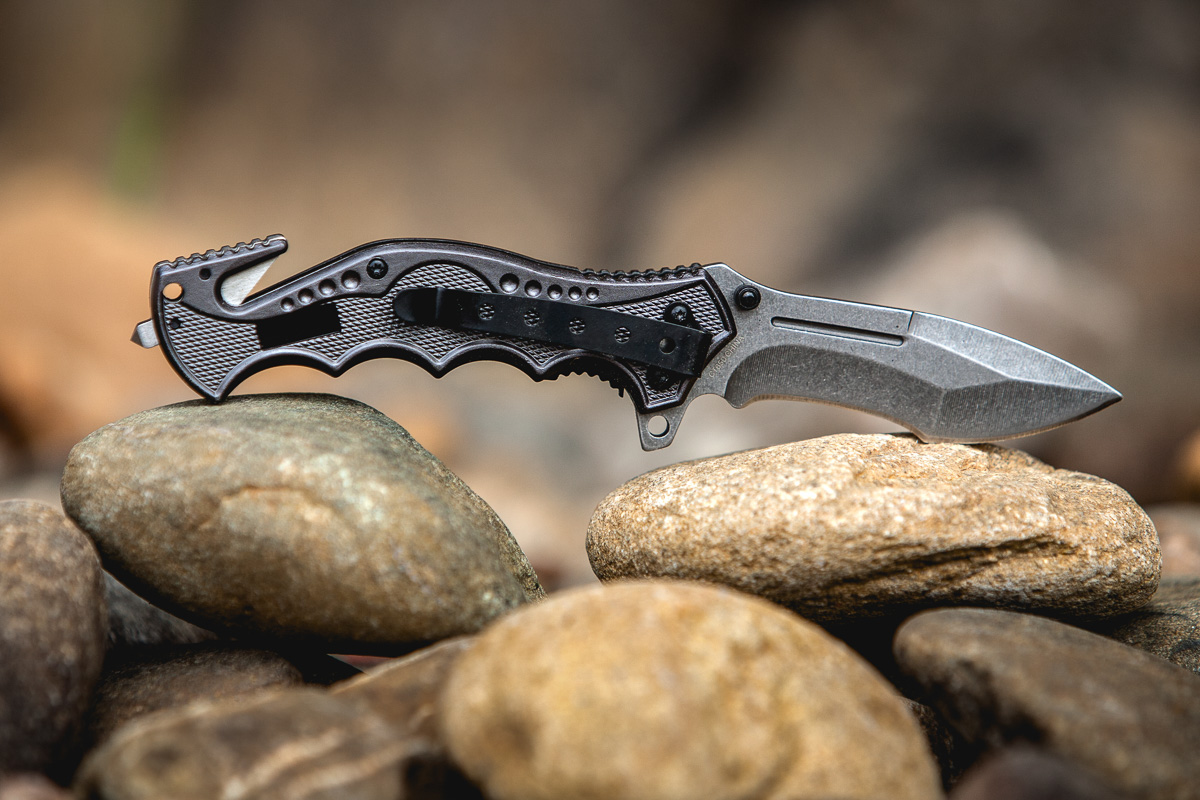 With all these great features, the Knife Newsroom team decided to put this knife through its paces and see  how it fared. Here's what we learned.
The knife is indeed lightweight. It weighs no more than your average knife, which was surprising because the blade build was strong and adequate for all kinds of cutting. We were a bit disappointed that the belt/pocket clip could only be mounted to one side, but it can be removed completely if that gets in your way.
The oxygen key fit and turned a standard oxygen valve with ease, and we tested the seat belt cutter on a double-thick nylon strap from one of our intern's military-style backpacks. It worked well, and got through with relative ease (sorry, Tim).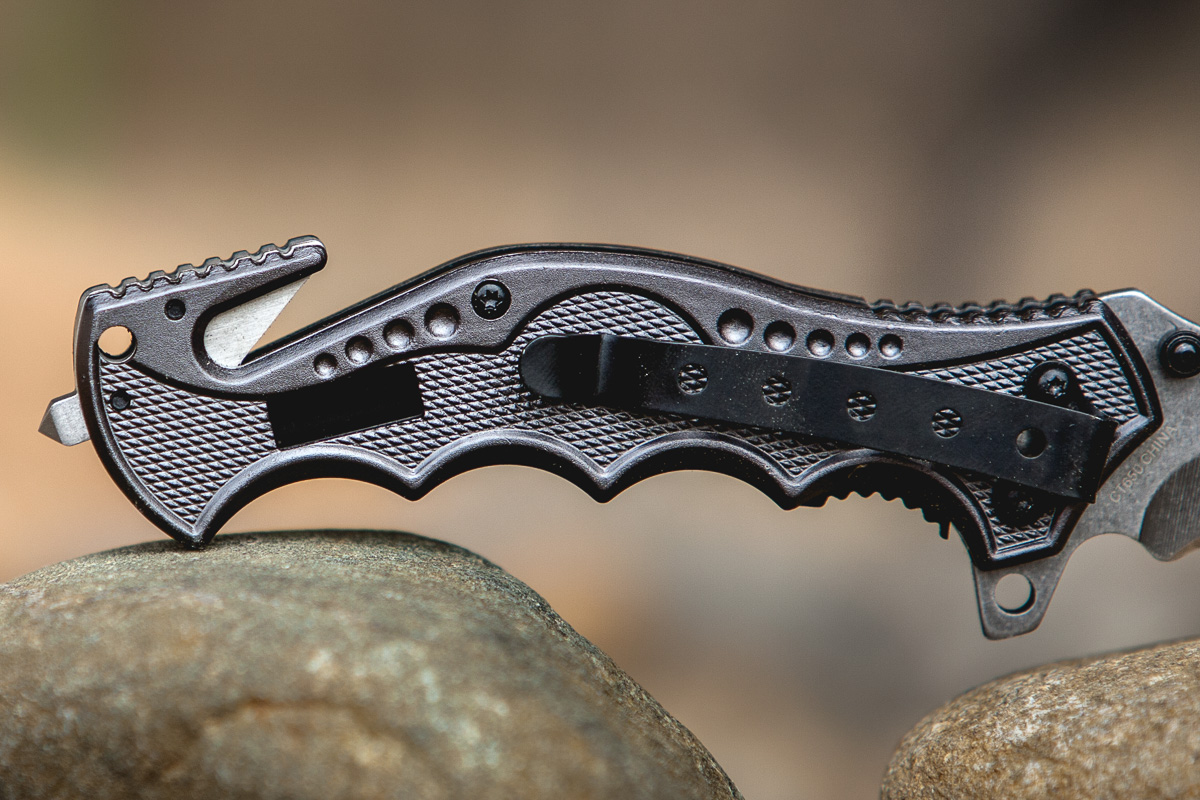 After the backpack incident, Tim wouldn't tell us where his '98 Corolla was parked in the lot, so we didn't get to test the glass breaker, but it feels just as sturdy and strong as most any non-spring-loaded manual glass breaker.
All in all, we liked the Tactical Rescue knife, and at the price point offered by Rough Rider retailers, we don't think you can beat it. You can get your own by clicking the link below.