Boker is a fan favorite when it comes to high-quality, German knives. They are notorious for going to the 9's when it comes to steel quality and handle material. The Boker Lock Blade Hunter is a notable example of the dedication that Boker has to honor their German knife making heritage.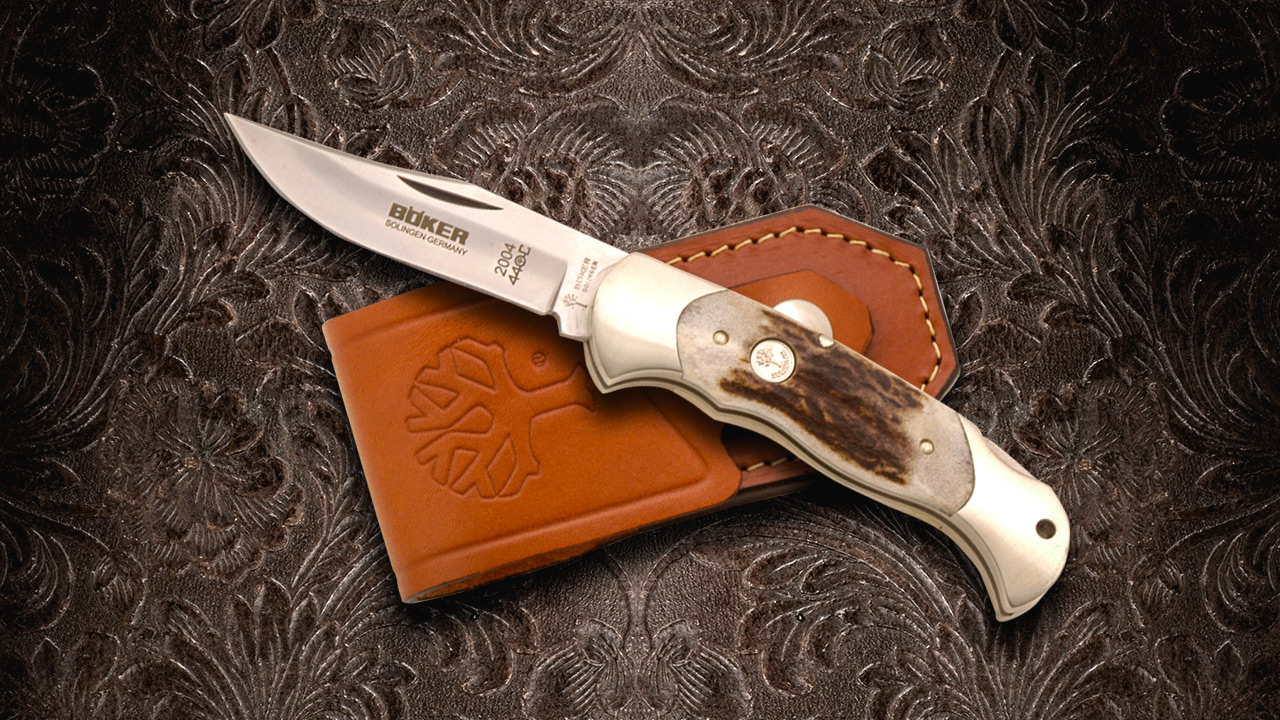 The blade on the Lock Blade Hunter is Solingen stainless steel. It's not one of Boker's China or USA made knives, this is the real deal. The blade is a 3" clip point that features a frosted etch of the Boker name. It's a strong presentation piece that comes from the factory with a mirror polished finish.
The handles are my favorite part about the Lock Blade Hunter. They are genuine stag that has an attractive burn pattern on them. Boker shaped them in an ergonomic fashion with nice finger grooves that improve grip. The bolsters are nickel silver and also polished to a mirror finish. The Boker Lock Blade Hunter's handles were tastefully designed to even hide the Lockback in the bolster so the looks of the knife aren't offset, and the knife comes with a leather sheath that features the well-known Boker tree logo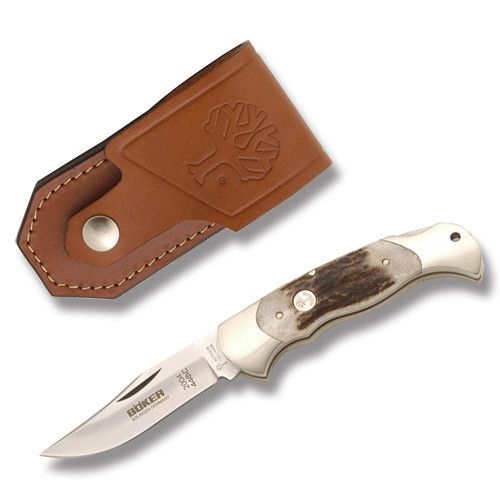 The Details
440c stainless steel
Genuine stag handle
3" blade length
4.12" closed length
Leather sheath
Made in Germany
The Boker Lock Blade Hunter is a true piece of art from the heart of Germany. This is a knife that can appeal even to the snobbiest collector or your grandson who needs a lifetime gift from grandpa. You can find the Boker Lock Blade Hunter for $144.99 at Smoky Mountain Knife Works (smkw.com). Simply click the button below to find it.