As nerdy as it may sound, I definitely have an old soul. Anyone who knows me can tell from my fashion, taste in music, and certainly taste in knives. Boker really made something appealing to me with their Double Bolster Trapper in Tortoise shell. Now, it might not be actual Tortoise shell, but it certainly throws off the vibe of a time when it was a hot handle material. This is another quality knife from the famous Tree Brand.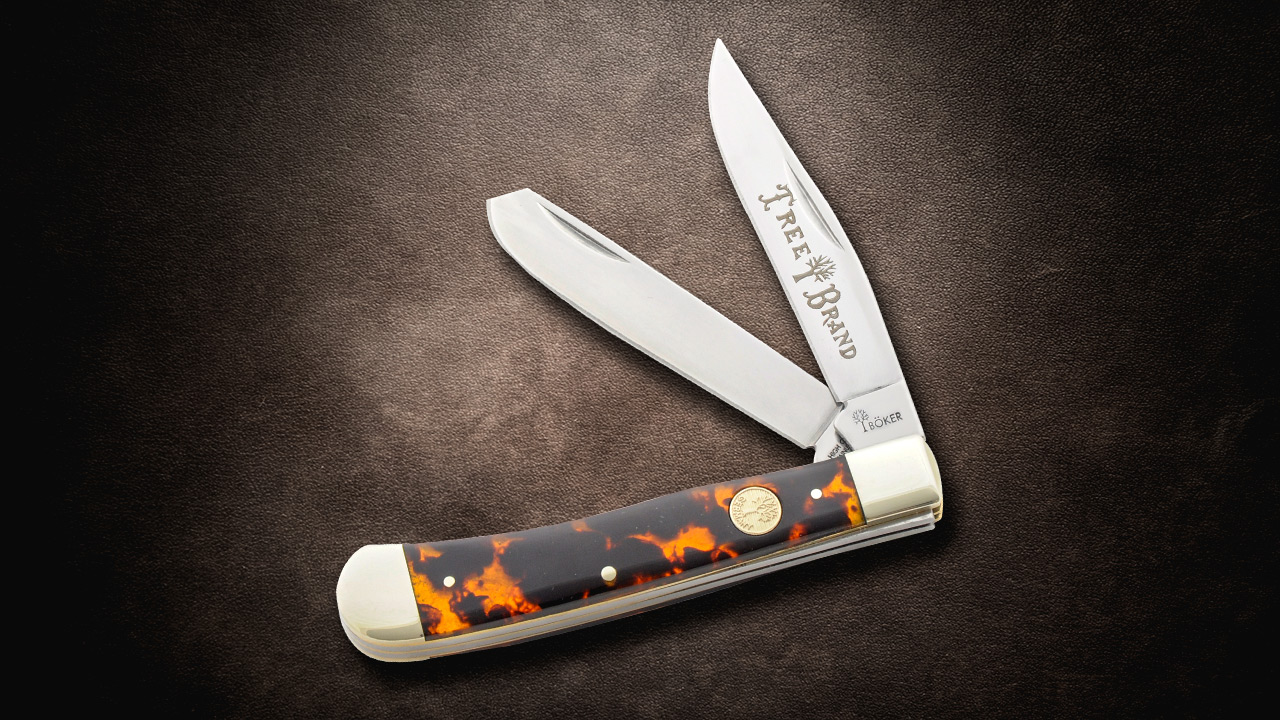 It's true the handle isn't real tortoise shell, but it is traditional celluloid. Celluloid is a sturdy material that's very similar to acrylic in feel, weight, and durability. It's  dyed to look like authentic Tortoise shell but be more durable and hold up to the elements better. The handle is dressed up with nickel silver bolsters and shield. The shield features the classic Boker tree logo that symbolizes their quality.
Boker chose to make this trapper with 440C Stainless steel. This steel holds a great edge and is perfect for daily tasks. The Trapper pattern features a Spey and Clip point Blade. These particular blades are 3 1/4″ which is great for those who hate large daily carry knives. Its quality blades and design like this that made the Trapper pattern one of America's favorite farm knives.
The Boker Double Bolster Trapper Details
440C Stainless steel
Imitation Tortoise shell handle
Nickel silver accents
3 1/4″ Clip point and Spey blades
4 1/8″ closed length
The Boker Double Bolster Trapper with imitation Tortoise handle is a nostalgic masterpiece. The Shell look is classic with modern durability and properties. The blades are stainless and ready to hold an edge during the most difficult tasks. I think this is a great knife for anyone who likes unique EDC folders. I found this knife for $34.99 at Smoky Mountain Knife Works (smkw.com). You can simply click the button below to find it on their website.