The Estwing Camper's Axe hits like a metal bat in the major leagues. The head and the handle of this axe are all one piece of forged solid steel. That means you never have to worry about having a loose head or breaking a handle again. The whole axe is made out of durable tool steel that should yield years of trouble-free use as long as you clean it off every now and then to prevent corrosion.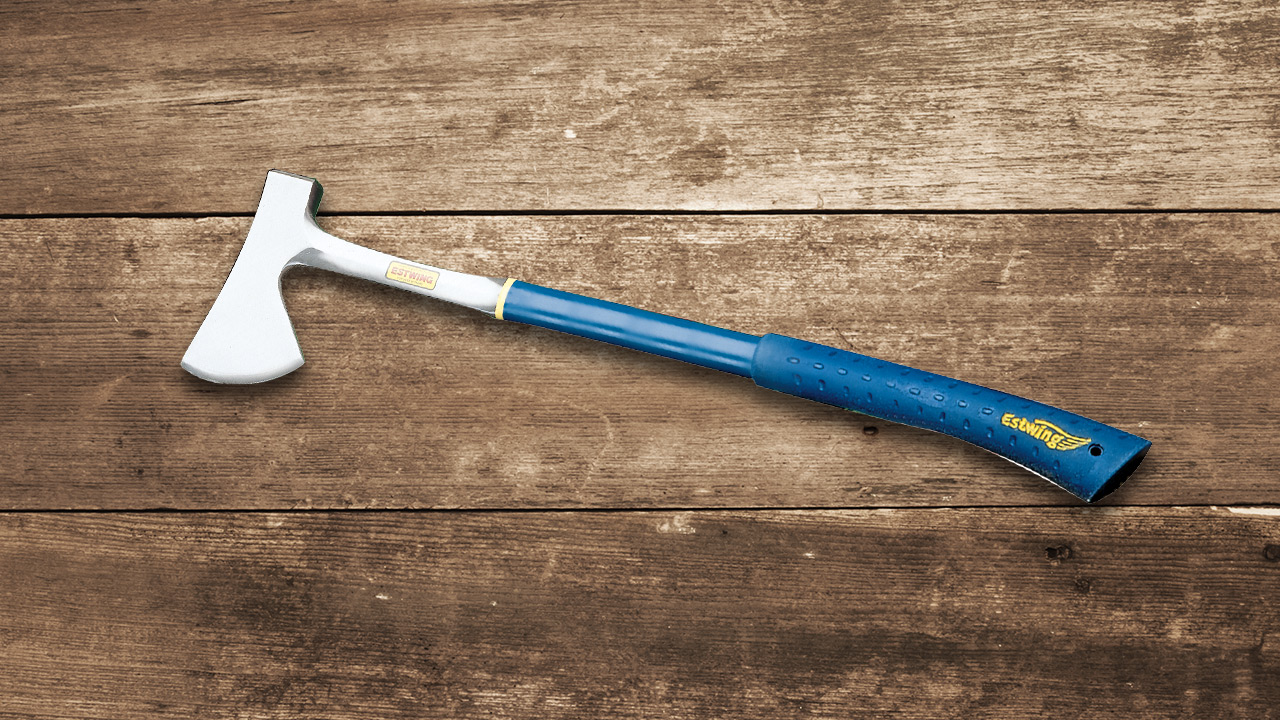 When it comes to axes, this one is about as modern as an axe can get. If you're in the market for a good axe that's built to last (but wood isn't your thing), check out the Estwing Campers Axe.
Estwing axes are available with an exclusive non-slip, nylon-vinyl, deep cushion safety grip. It's a great addition to the axe that's soft on your hands and won't wear out. It also helps soften that ring in your arms when you miss a little. The handle and head measure 26″ in overall length. It's not too small to fell a young tree and not too big for finesse tasks. The USA-made Estwing Camper's Axe includes a genuine leather sheath for secure storage when not in use.
Estwing Camper's Axe Details
One-Piece Tool Steel construction
Exclusive Cushion Safety grip
26″ in overall length
Includes Genuine Leather sheath
Made in the U.S.A.
If you're a fan of modern tools and need an camp axe, check out this Estwing Camper's Axe. You can click any of the links in this article to find it online or just click the button below.