Need a classic work knife but don't want to spend a fortune? Check out the Rough Rider Large Work Knife. For less than $10, you can snag a modern linerlock with a classic appearance. This is the perfect knife to keep a few laying in your drawer in case you lose one or need a fresh knife. Rough Rider does a fantastic job offering a quality fit and finish for a low price. With the holidays coming up, I wouldn't mind having one as a stocking stuffer myself.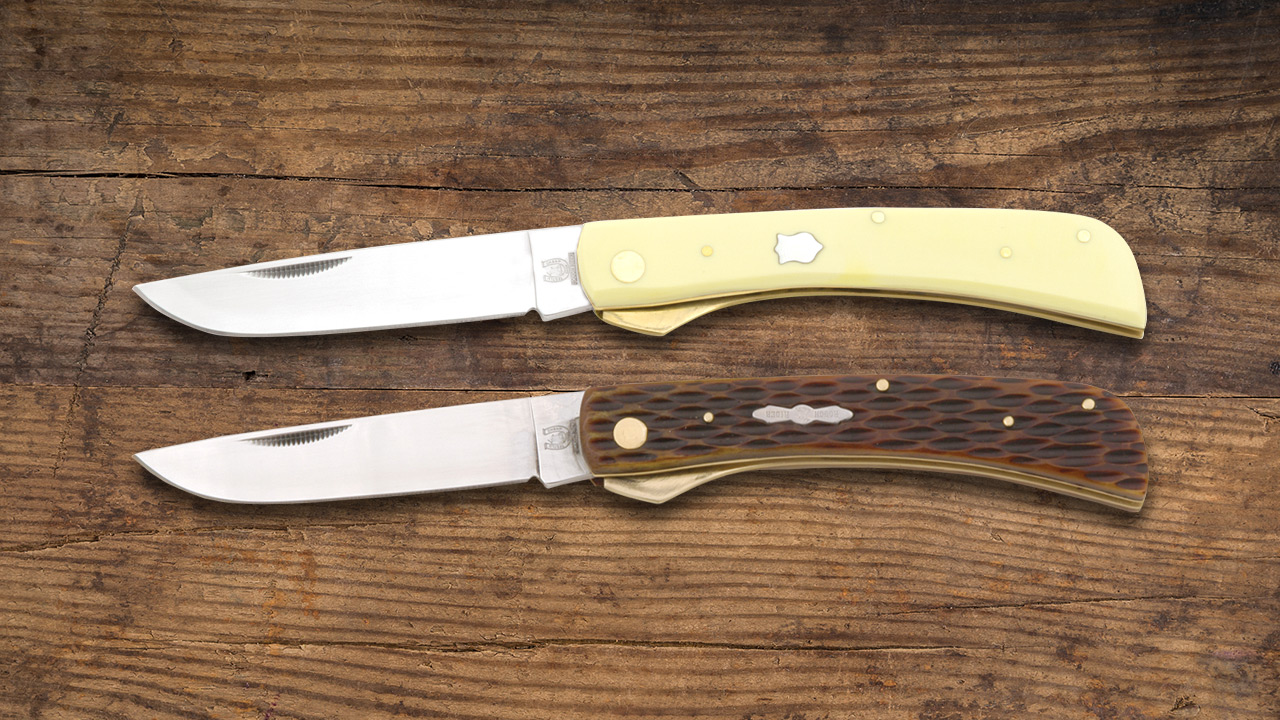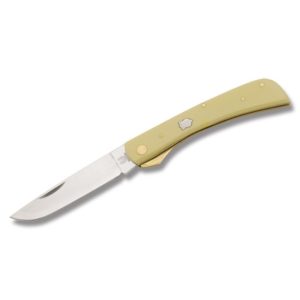 This knife features a 3 3/4″ modified clip point blade. Rough Rider used their 440A stainless steel to make the blade. This material is perfect for those who work outdoors or in wet conditions. It resists rust well, but it can be a bit more difficult to sharpen than carbon steel. This blade was built for work, and it's good at what it does.
Rough Rider makes the Large Work Knife with both yellow composition handles or amber jigged bone handles. Yellow composition handles were a hot ticket item back in the 40's and 50's, and they're easy to clean. Amber jigged bone is gorgeous, and makes for a much more traditional looking knife. It, however, isn't nearly as easy to keep clean and can show cracks in the bone over time.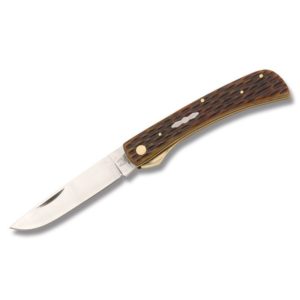 Rough Rider complemented these classic handles with brass liners, pins, and linerlock, as well as a nickel silver shield. These touches do more than add to the appearance, they also hold the handle together and blade open when working hard. It's a good balance of form and function for a work knife.
Rough Rider Large Work Knife Details:
440A stainless steel modified clip point blade
Yellow Composition or Amber Jigged Bone handles
Brass liners, pins, and shield
3 3/4″ blade length
4 3/4″ closed length
Overall, the Rough Rider Large Work Knife is a great deal. This knife balances functional capability with a traditional antique appearance. For a price tag under $10, this is easily one of the best deals on a linerlock available. To find them online, simply click the button below.