The new 2018 Benchmade 917 Tactical Triage is a new iteration of the popular Triage series of knives from Benchmade. While it maintains all the strengths associated with the Benchmade Triage line, it's gone "tactical" with a different look for the blade and different feel for the handle. Benchmade says, "Public Safety workers desire and deserve the very best equipment. The new Triage gives them the features they need, along with the best materials for their applications."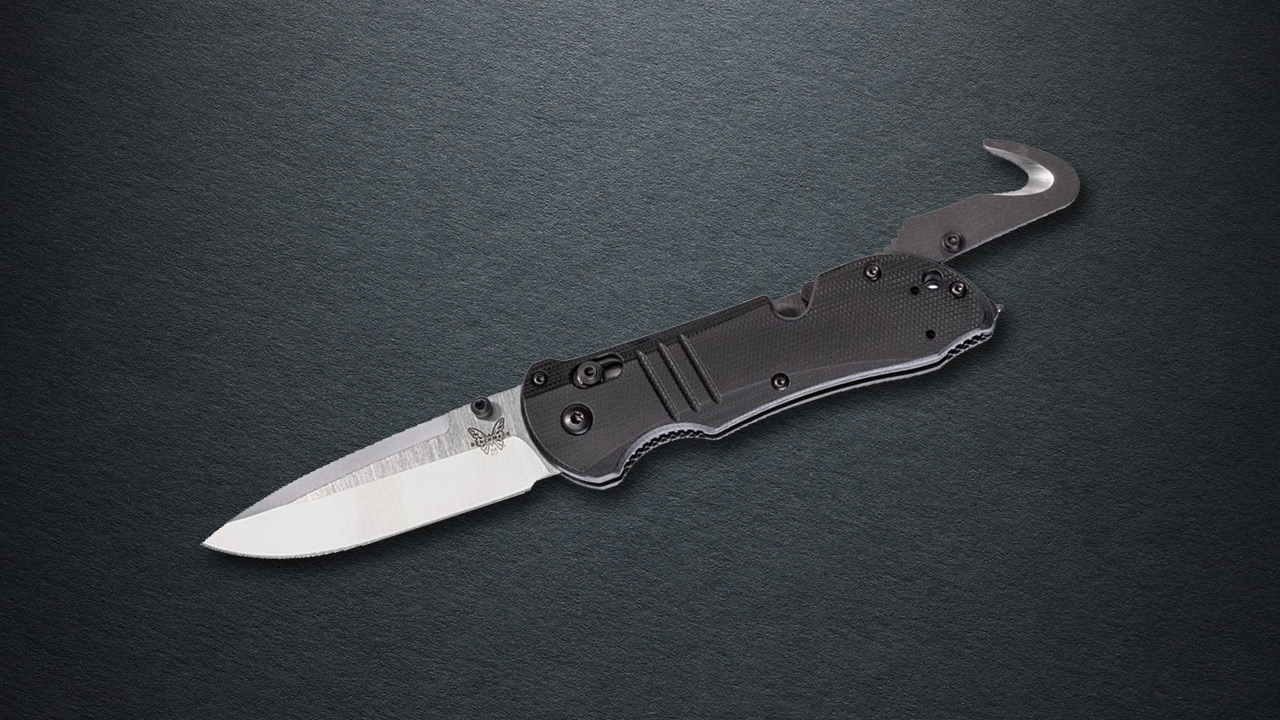 The Triage was always focused helping first-responders with their on-the-job duties. It has a both a folding blade and a rescue hook that folds out of the back of the handle. The new 917 Tactical Triage caters to cops and soldiers. The blade changes from a sheepsfoot to an S30V drop point blade (previous models used N680 steel). This offers, for the first time, a real piercing tip which has not been available on previous Triage models.
Let's take a look at the details.
Benchmade 917 Tactical Triage Features
CPM-S30V premium stainless steel (58-60HRC) drop point blade
Blade Length: 3.48"
Thickness: 3.154mm
440C stainless steel (58-60HRC) Rescue Hook
Carbide glass breaker
Black contoured G10 handles with stainless steel liners
AXIS® Lock
Deep-carry pocket clip
Closed Length 4.85″
Overall Length 8.33″
Weight 5.28oz
The Benchmade 917 Tactical Triage is available for pre-order right now at Smoky Mountain Knife Works (smkw.com). You can pre-order yours by clicking any of the links in this article or the button below.