Marble's has re-imagined a lighter, more durable version of the Marble's Safety Axe #3 that was first introduced by Webster L. Marble a century ago. The Safety Axe, which features a built-in blade guard, is perfect for young enthusiasts looking to learn about axes while remaining as safe as possible.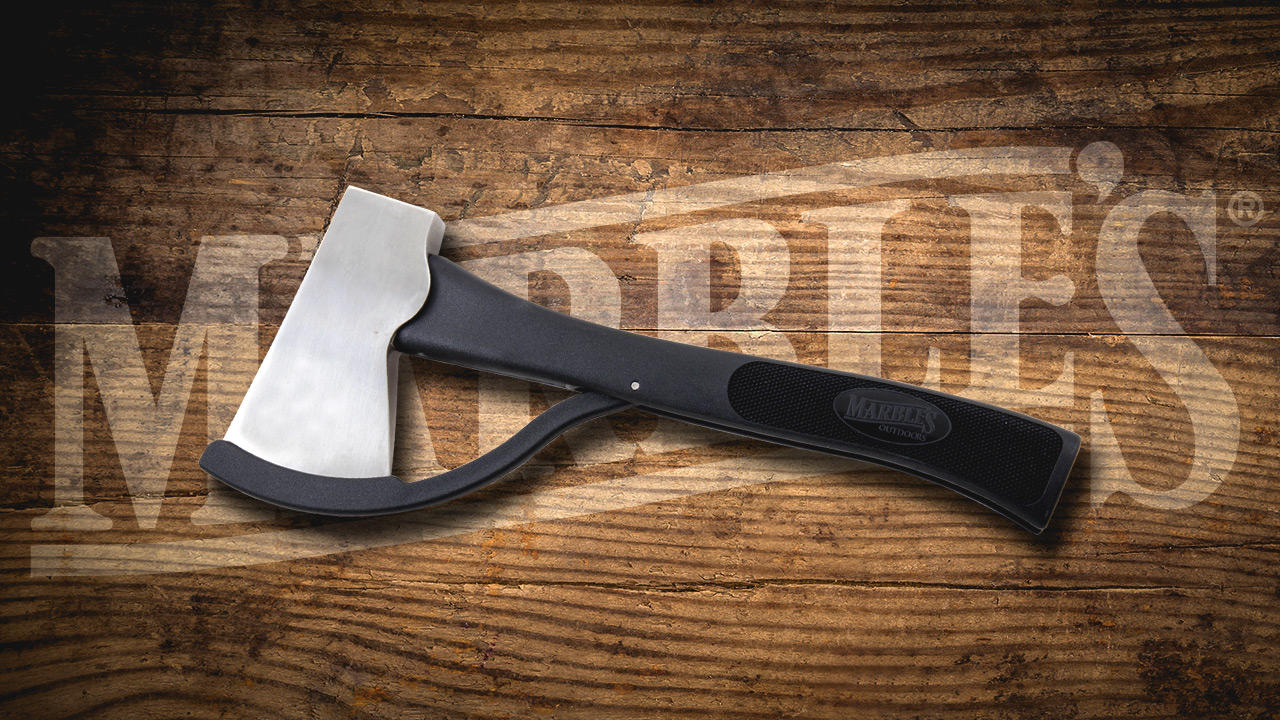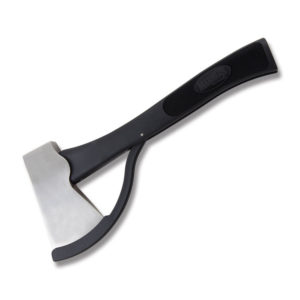 The handle makes the Safety Axe safe, and this is where Marble's modernized this classic. It features a modern black, textured composition handle that is both durable and lightweight. The composition handle contains a folding arm that serves as an edge cover. It rotates up to cover the cutting edge when not in use, and rotates into the handle during use. This is the equivalent of having a hard-plastic sheath built in to the handle. That makes the Marble's Safety Axe perfect for younger enthusiasts.
The Marble's Safety Axe #3 is designed with a Baltimore-Kentucky style head. This shape is good for campsite tasks such as clearing light brush, chopping firewood, and splitting small logs. The back of the head features a large flat section that is perfect for driving tent stakes. Marble's makes their heads from stainless steel. It's a great choice due to stainless steel's resistance to the elements and decent edge retention. This axe won't fell a redwood, but it certainly is worth having for a comfortable camp experience.
The Marble's Safety Axe #3 Details
Stainless Steel head
Baltimore-Kentucky style head
Black Composition handle
Folding Edge Cover for Safety
2 5/8″ cutting edge
11 1/2″ overall length
The Marble's Safety Axe #3 is a fantastic remake of a classic design. This axe is one of the safest on the market and has a price within most people's budget. You can find this axe at Smoky Mountain Knife Works (smkw.com). They have it available for $34.99. Simply click the button below to check it out.

---
See more Knife Newsroom articles about Tools and Multi-Tools now >>