Case has introduced the Case Exotic Sonora Sunset series of traditional pocketknives. The series features Crimson Cuprite, a stone often called "Christmas Stone," because of its bright red and green tones. Case has coupled the Crimson Cuprite with genuine mother of pearl inlays in the center of each handle that look a bit like the rays of the sun.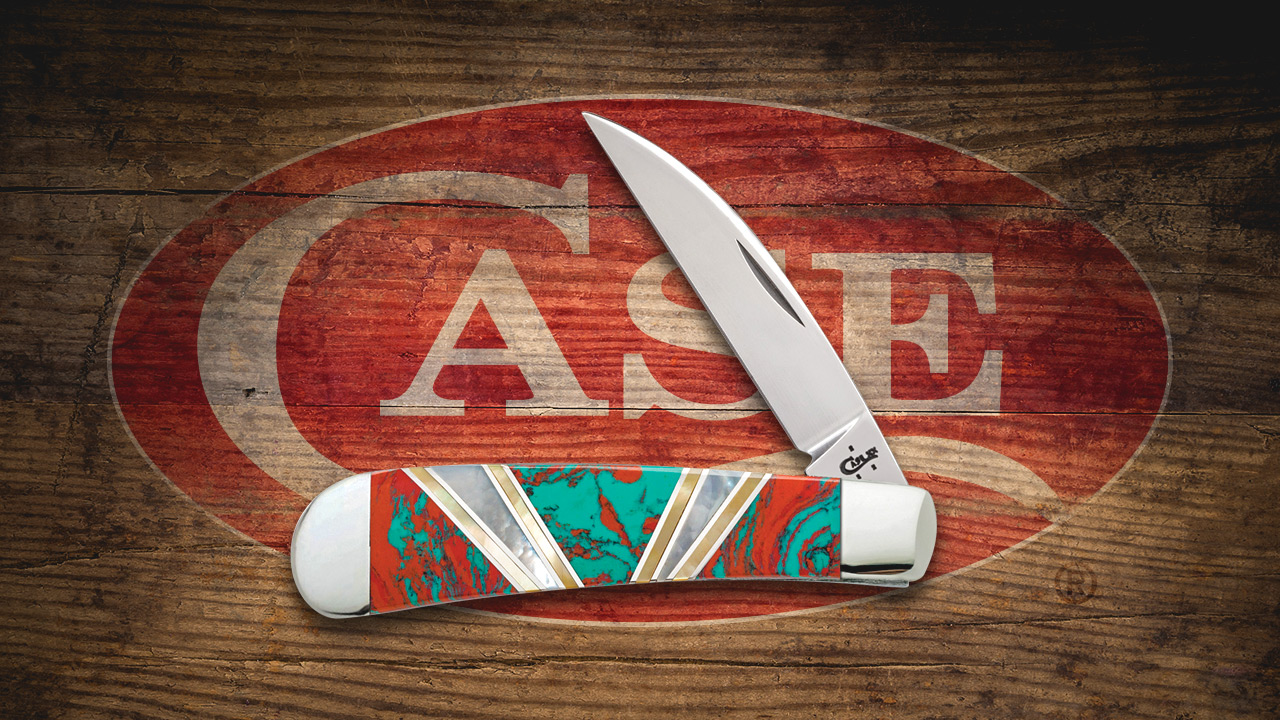 As with other Case Exotic series knives, the Sonora Sunset Edition is highly collectible and the price tags reflect that. They range in price from $280.99 for a Small Texas Toothpick or Peanut to $324.99 for the one-bladed Desk Knife pattern.  In all there are six patterns available in this series, including the Trapper, Sway Back, Medium Stockman, Peanut, Small Texas Toothpick, and the Desk Knife.
All patterns feature nickel silver spacers, liners, and bolsters, as well as Case's Tru-Sharp surgical steel blades. Each knife comes in a velvet presentation box. Click on any thumbnail below to launch a slideshow of larger images.
Case Exotic Sonora Sunset Series Details
Tru-sharp surgical steel blades
Crimson Cuprite handles with genuine Mother-of-Pearl inlays
Nickel-silver spacers, liners, and bolsters
Velvet box
Made in the USA
In the end, if you're interested in adding a Case Exotic Sonora Sunset edition knife to your collection, you can find them at Smoky Mountain Knife Works (smkw.com) by clicking the button below.