The Cold Steel Knives Finn Hawk is a well-rounded outdoors knife. It has a design that's similar to the popular Morakniv or Martini knives. Cold Steel's rendition of this familiar design comes with German steel and two-step molded handles. As Cold Steel tells us, "A design collaboration between Andrew Demko and Lynn C. Thompson, the Cold Steel Finn Hawk is the latest in our series of inexpensive hard wearing bushcraft and outdoor tools."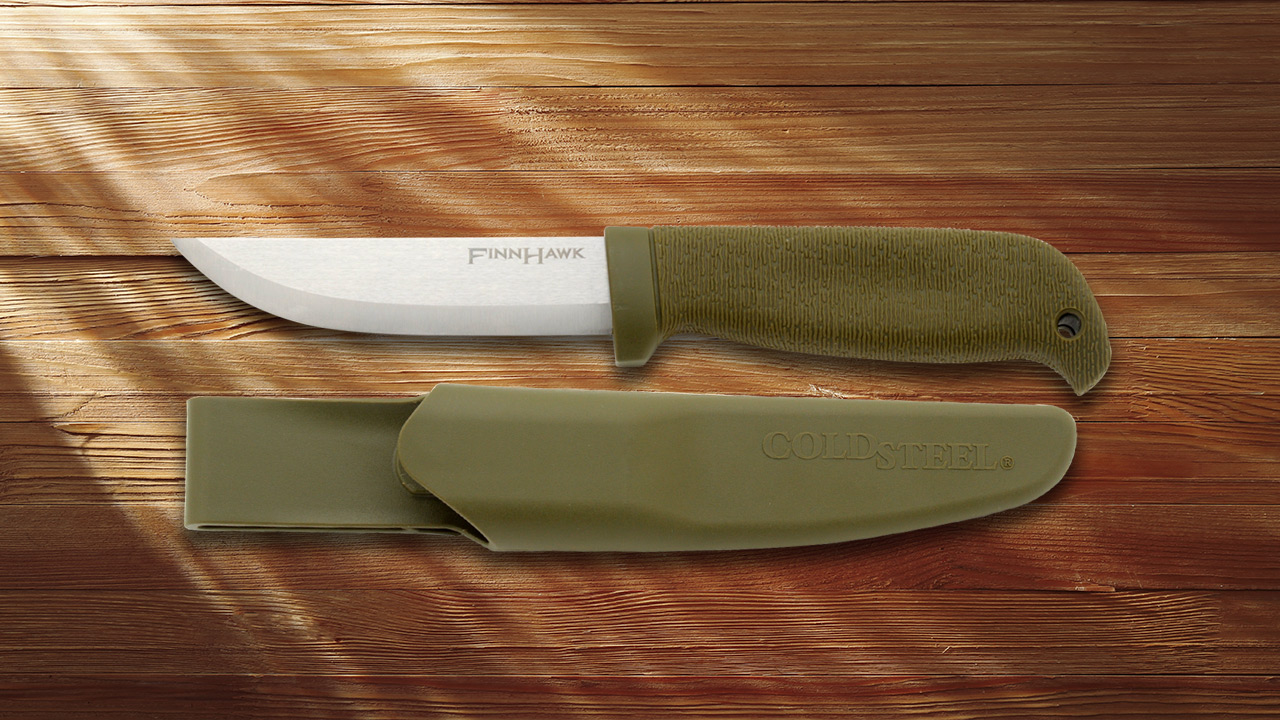 "[The Finn Hawk's] traditional Nordic styled "Scandi Ground" German 4116 steel blade is sub-zero cryo-quenched for superior edge holding potential, with a steep 7.5mm blade bevel and a functional curving belly for skinning and slicing strokes," says Cold Steel.  For a knife with a 4″ blade, it's incredibly capable in the outdoors.
The two-step molded handle feels good in the hand and is fairly easy to grip, even when wet. "The Finn Hawk's handle is two time injection molded. The first layer of high-impact polypropylene is strong, durable and highly weather resistant, while the outer layer (made of TPR rubber) has a whorled spiral pattern providing a food safe, comfortable and secure grip in even the worst conditions," says Cold Steel.
The Finn Hawk comes with a Secure-Ex sheath that matches the handle color. This molded impact resistant polymer sheath gives you confidence when carried over rough terrain.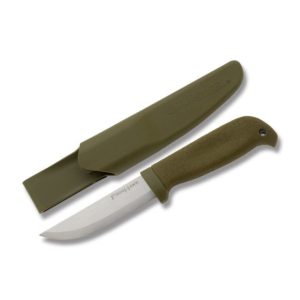 The Cold Steel Finn Hawk Details
German 4116 stainless steel blade
Scandi grind
7.5mm bevel
Green Polypropylene and TPR rubber handle
Green Secure-Ex sheath included
4″ Drop point blade
8 1/2″ Overall length
The Cold Steel Knives Finn Hawk is a firm balance between performance and durability. This knife is a good alternative to Morakniv or Martini outdoor knives. The Finn Hawk retails for $37.99 on Cold Steel's website but we found it for $29.99 on SMKW.com.