The Kizer Dorado is a modern EDC knife that not only has a modern appearance, it features the most premium materials available. If you're looking for top quality that isn't a run-of-the-mill Benchmade or Zero Tolerance, look no further than the Kizer Dorado.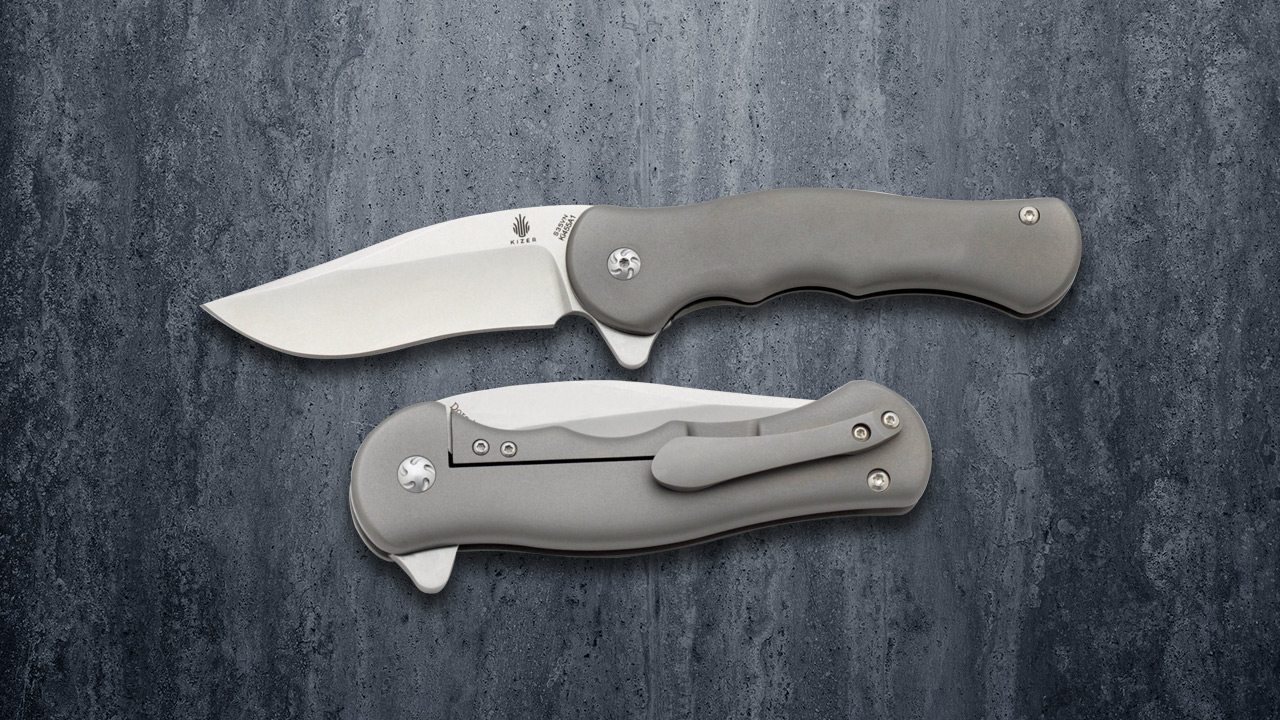 The Kizer Dorado features a state-of-the-art CPM-35VN stainless steel, 3.44″ drop point blade with a stonewash finish. Its edge has a re-curve that makes it good for a wide array of tasks. The manual flipper system and quality ball bearings make the action on the Dorado as smooth as silk.
The 6AL4V titanium handles are lightweight and durable. They have a natural appearance that gives the Dorado a modern and uniform look. The handles are machined to include finger grooves for improved comfort and grip. The framelock uses the strength of the handles to ensure the blade doesn't accidentally fold.
The Kizer Dorado Details
CPM-35VN stainless steel blade
Stonewashed finish
Flipper and Ball Bearing system
6AL4V Titanium handles
Framelock design
3 7/16″ Drop point blade
8 7/16″ Overall length
Overall, the Kizer Dorado is both practical and beautiful. The Stonewashed blade is complemented by quality titanium handles. This leaves the Dorado looking sleek and professional with a modern touch. We found this knife at SMKW.com for $185.00.