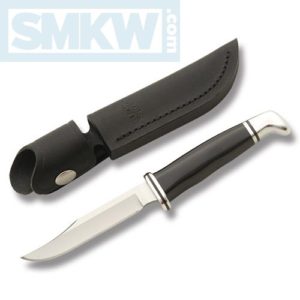 We often get caught up with the newest, shiniest thing to hit the market. Here are three great fixed blades that aren't new but that are outstanding. They're all USA made. They all cost around $50.
Let's start with the Buck 102 Woodsman. This great fixed blade is beloved by both hunters and collectors alike. Buck has been making the 102 since pretty much forever but it's incredibly hard to find the oldest ones. This version has a 4" 420HC clip point with a black phenolic handle and an aluminum butt cap. Both the overall look and feel is outstanding on this knife.
Buck 102 Woodsman Details
420HC Stainless Steel, Satin Finish
4" Clip Point
Full Tang
Phenolic Handle
Integral Finger Guard
Aluminum Butt Cap
Leather Sheath with Belt Loop Attachment
7.75" Overall
Made in the USA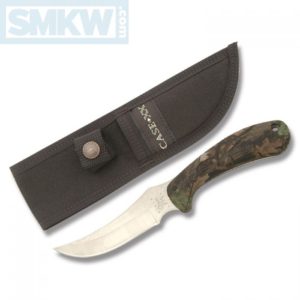 Way back in the day, Blackie Collins designed the Case Ridgeback Skinner and it is great fixed blade knife. It has a 4.125" Tru-Sharp surgical steel clip point with a mirror polish and a hollow grind. The Ztyel handle is comfortable, slip resistant, and almost element impervious. The overall construction of this knife allows for a variety of grips. Finally, it comes with a ballistic nylon sheath with a belt loop attachment.
Case Ridgeback Skinner Details
Tru-Sharp Surgical Steel, Mirror Polish
4.125" Clip Point
Full Tang
Zytel Handle
Lanyard Hole
Ballistic Nylon Sheath with Belt Loop Attachment
8.5" Overall
Made in the USA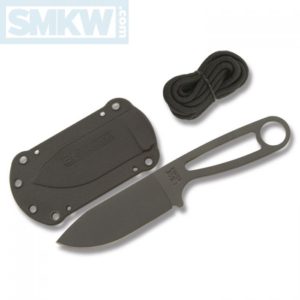 Premiering at the 2016 SHOT Show, the newcomer to the great fixed blade bunch is the KA-BAR Becker Eskabar. This knife is the result of a collaboration with Ethan Becker and ESEE Knives. They combined the most beloved features of both the ESEE IZULA and the Becker Necker, then KA-BAR let their customers name it. The result is the outstanding and durable KA-BAR Eskabar. This skeletonized 1095 drop point has a 3.25" blade and an overall length of about 7". It comes with a length of 550 cord and a MOLLE compatible hard molded plastic sheath.
KA-BAR Becker Eskabar Details
1095 Cro-Van, Black Coated
3.25" Drop Point
One Piece Construction
Skeletonized Handle
550 Cord
Hard Molded Plastic Sheath, MOLLE Compatible
7" Overall
Made in the USA

Any one or all three of these great fixed blades make an excellent addition to any knife collection. If you're interested in these knives, click any link in the article or simply click the button below.


All images courtesy of Smoky Mountain Knife Works – smkw.com.